Women

Men

Kids

Gear

Brands

Outlet

Gift Cards

VIP Rewards
We couldn't find anything for ""
Concord, CA - Local Running Shoe Inventory
Concord | 1975 Diamond Blvd Concord CA 94520 | (925) 825-8052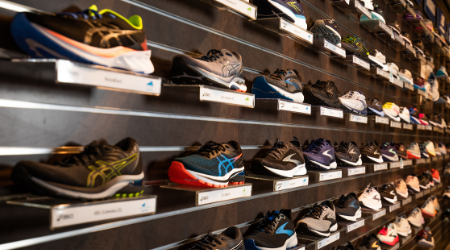 The Ultimate Running Shoe Selection in Concord, California
At Road Runner Sports Concord, we eat, sleep, and breathe running shoes. Our goal is simple: to provide you with the most durable, comfortable, reliable shoes available. Our running shoe inventory in Concord has options for everyone. Whether you need a comfy walking shoe for a day out or a high-performance running shoe that will take you the extra mile, Road Runner Sports Concord has you covered.

Comfortable Performance From Your Favorite Running Shoe Brands
With top brands like Brooks, On, Adidas, Nike, Asics, Saucony, New Balance, and a whole lot more, our shoe department inventory includes only high-quality athletic shoes that will leave you feeling strong and capable of crushing your goals. At Road Runner Sports Concord, we commonly help customers with painful foot problems caused by wearing the wrong shoes. If you're wearing old or ill-fitting running shoes, use our advanced 3D Fit Zone to determine the correct arch and ankle support, cushioning, and overall fit for your specific needs. We also carry custom insoles for even better alignment, plus R-Gear performance socks and KORSA athletic apparel to keep you feeling your best from head to toe during every run, walk, and fitness class. Just think, no more blisters, slipping, or cramped toes!

Shop Our Shoe Department Inventory at Road Runner Sports Concord
We're all about helping you find the perfect pair of running shoes with the right fit and feel to help you reach your specific fitness goals. We understand that no two shoes are the same, so why settle for anything but the best for your feet? Shop our local running shoe inventory today, and if you already have a pair in mind, go ahead and reserve them online for in-store-pick-up! Whether you're an avid cross trainer, walking enthusiast, or weekend hiker, there is a pair waiting for you from our running shoe department at Road Runner Sports Concord!
Skip link
ga('send','event','Store Locator','Click','Road Runner Sports Concord','0');